---
"See deep enough, and you see musically;
The heart of Nature being everywhere music, If you can only reach it."
—Thomas Carlyle
---
---
 Featured Video
Cymatics video of NeuroCantos by graphic designer, Tim Chrepta.
Designed for the 2017 exhibition at the Esther Klein Gallery in Philadelphia, PA) . Soundscape by Susan Alexjander.
NeuroCantos Cymatics Video from Youtube .
The brain is a busy place.  Neurons fire, thoughts swirl.  Only a tiny fraction of sensory input reaches our consciousness…what happens to the rest of it, and who is doing the 'sorting'?!  Hear an imagined journey of the mind, including the sounds of Steven J. Fowler's poetry.
---
What's New!

Current & Upcoming Events
PERFORMANCE – Three Little Multiverses (for Lou)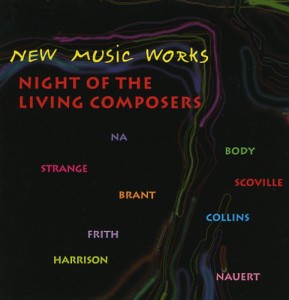 (SAT) Feb 3, 2018  Cabrillo College, Aptos, Ca.
"Night of the Living Composers" concert by New Music Works Santa Cruz . Three Little Multiverses (for Lou), Songs by S. Alexjander; text by Lou Harrison.
Featuring soprano Sheila Willey.
---
PERFORMANCE – world premiere of  'Ananda Sama'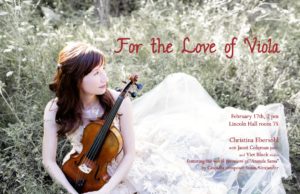 (SAT) Feb 17, 2018  Portland, OR –  2 pm Lincoln Hall room 75.  Christina Ebersohl viola w/ Janet Coleman piano and Viet Block violin.  Featuring the world premiere of  "Ananda Sama" by Cascadia composer Susan Alexjander.
Christina is the first blind student to be admitted to the PSU music department. She has a remarkable story to tell and spirit and talent as well. Join us for this inspiring recital. ( WATCH the video where she tells her story.)
(Christina Ebersohl Recital Poster)
---
VIDEO/SOUND Collaboration : Into Being – The River – Diana Hobson & Susan Alexander
June 9 – Aug 26, 2018  St. Mary's College of California – (Moraga, CA) . [ Website ]
Into Being – The River, is a collaboration between visual artist/videographer Diana Hobson and experimental sound designer Susan Alexjander. It has been shown as a poem in vision and sound. The imagery is a choreography of water's intimate detail – deep, dark and sparkling – reflecting the world in it's most elemental and illusory nature. The sound is derived directly from vibrational frequencies of the molecular worlds of DNA, water and pulsars, through a translation process called mapping. (See also under Film Shorts)
---
ZUVUYA – ongoing project devoted to the health of our ocean
ZUVUYA is an ongoing project devoted to the health of our oceans. (Visit the Zuvuya Project Website)
It features the amazing living sculpture, OCEAN, an immersive, interactive installation by Thais Mazur, video (on hanging screens) of life-size whales and dolphins by underwater filmmaker Lisa Denning, and sound design Coming On The Backs of Whales, by Susan Alexjander.
---
Be sure to check out my Recent Work page too!